WEGEMT participated in the kick-off meeting of DT4GS (Digital Twin for Green Shipping), which took place on 23rd and 24th of June 2022 at DANAOS offices in Piraeus, Greece.
During the two-day meeting, the aims, plans, and objectives of all project Work Packages and Activities were presented by the respective leaders, in a series of interactive sessions with lively discussion and active participation of all attendants.
The mission of DT4GS is the transformation of maritime industry by helping improve efficiency and cut carbon emissions which will also help the shipping industry gain increased confidence in technical and economic predictions regarding green fuels and technology.
Research will focus on applying digital twin technology to the entire lifecycle of ships, as the DT4GS project aims to cut CO2 emissions 20 per cent by 2026, then contribute towards achieving 55% CO2 emissions' reduction from waterborne transport by 2030, in line with the ultimate target of zero emissions by 2050.
The Consortium of 21 prominent Green Shipping stakeholders consists of maritime transport industry specialists and associations, shipping companies, shipping digital twin providers, Universities and Research Centres from Italy, Belgium, France, Ireland, Cyprus, Spain, the Netherlands, Poland and Greece.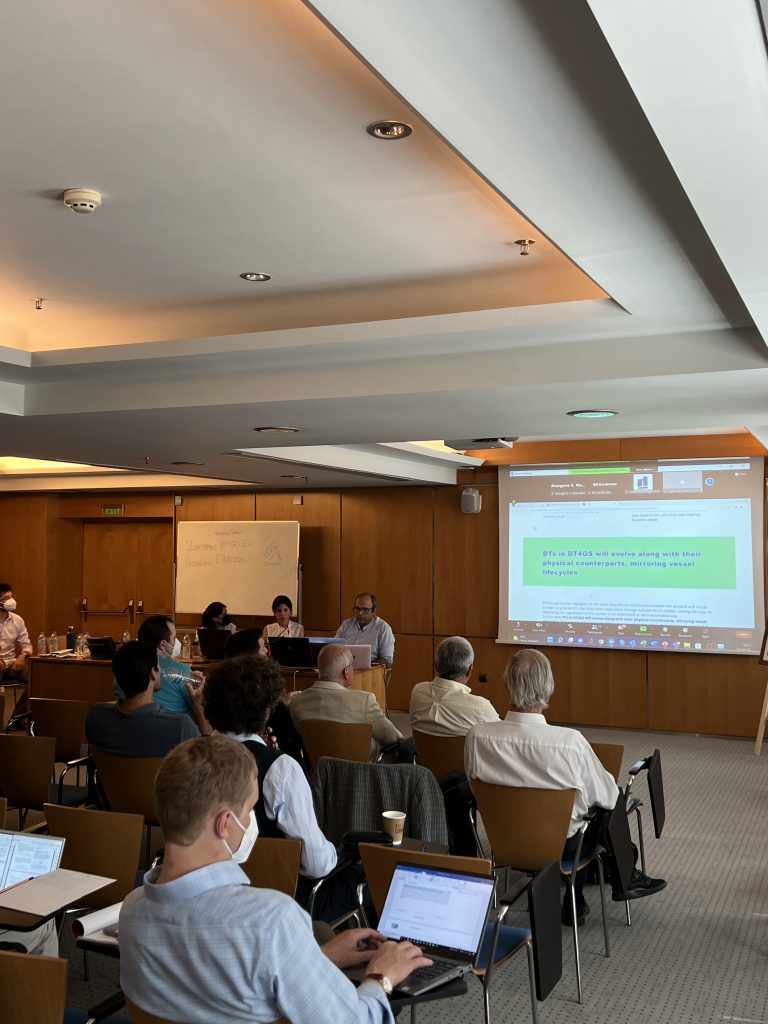 DT4GS is a project funded under the EC's HORIZON-CL5-2021-D5-01, No 101056799 – GRANT AGREEMENT.